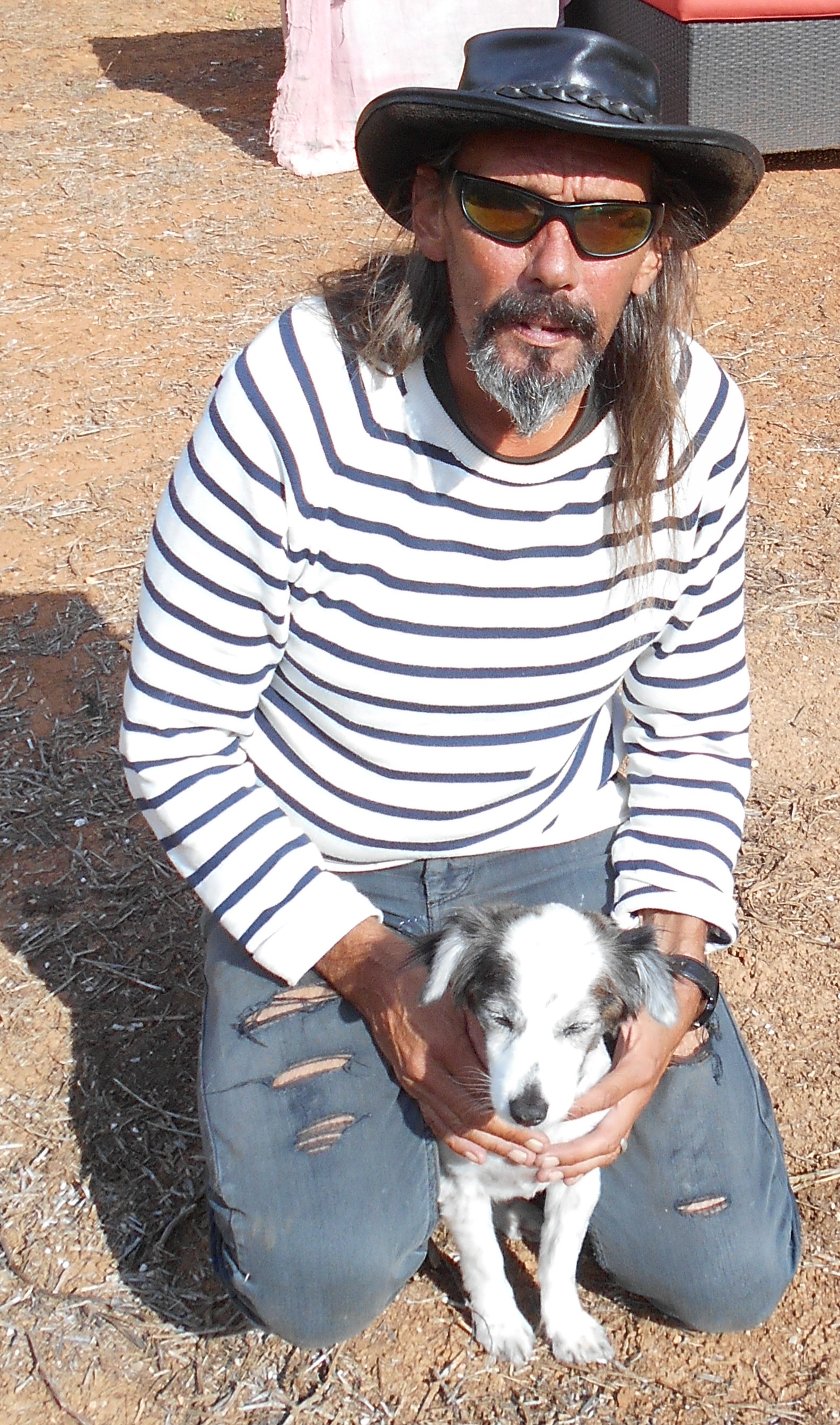 Born in 1960 to party loving parents, Andrew enjoyed an excellent childhood involving camping in the woods and bleaching the skulls of dead birds.
Having painted and drawn for as long as he can remember it was inevitable that after a number of jobs - including sheet metal cutter and gravedigger - he would be lured into a career of Graphic Design, though he still painted whenever he got the spare time.
On the birth of his first son, he and his then wife upped sticks and moved to Cornwall in the far west of England where he became a full time professional Artist. In 1993 he opened his own gallery in the Art Mecca of St Ives which was a great success and led to the sale of over 2000 original paintings world wide. Whilst in Cornwall he discovered the beauty of abandoned buildings and found how pleasurable it was to make pictures with pebbles in them.
In 2015 Andrew and his partner Denise took the decision to start a new life in the sun on Mallorca, an island that has utterly beguiled him and filled him with new inspiration - he hopes that the "Mallorca series" of paintings will run and run.
Andrew wears his trademark Mallorguian leather hat to stop his brains from falling out and he fervently believes that everything has beauty.